Brighton and Lewes Beekeepers Galleries
Click on images in each gallery to scroll through them; this should also resize them if they are appearing squashed.
We are more than happy for members to send me images to be included on the site either singles or ones taken during meetings. They should be sent to gerald AT chelifer.com unprocessed/cropped. Full acknowledgement will be provided.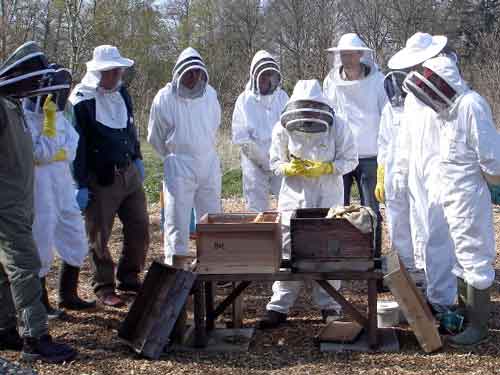 2021 — Some Images from Meetings and Events
June 2021 - visit to Richard Markwick
Some pictures from Stanmer and Preston Manor meetings
Some pictures from an April meeting
Various views of bees, pests etc
Field Beans and spraying, near Hurstpierpoint Sussex
Oil seed rape, Albourne Sussex, honey and pollen collecting
Honeybees and Laurel Extra-floral Nectaries