Usually the Librarian, Dominic Zambito, takes the library to meetings where members can borrow books for a deposit of £5, fully refundable.

As we are in unusual times this is not possible, however he is happy for members to contact him and collect them from his home address prior to letting him know which book/s you want in advance. Contact Dominic here; he is located in Peacehaven

The normal loan period is up to three months after which a fine of £1 per month is levied. If you have read the book it is common courtesy to return it at the next meeting for someone else to have a chance to borrow. Should it not be required by another member then of course you can extend the loan. There are some new books being bought currently so it's always worth checking the table.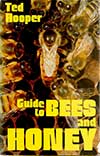 A full list of the books can be downloaded here.
To borrow a book or video there is a returnable deposit of £5.
It is greatly appreciated that items are returned within their due time. In the event of books/videos that are not returned within three meetings there is a fine of £1.00 per month. Fees and fines go towards a fund to obtain new books for the Division.