Improve Your Beekeeping Skills
Brighton and Lewes Division beekeepers are keen to help our members to improve their knowledge and skills in a number of ways.


Gain knowledge and confidence by taking the BBKA exams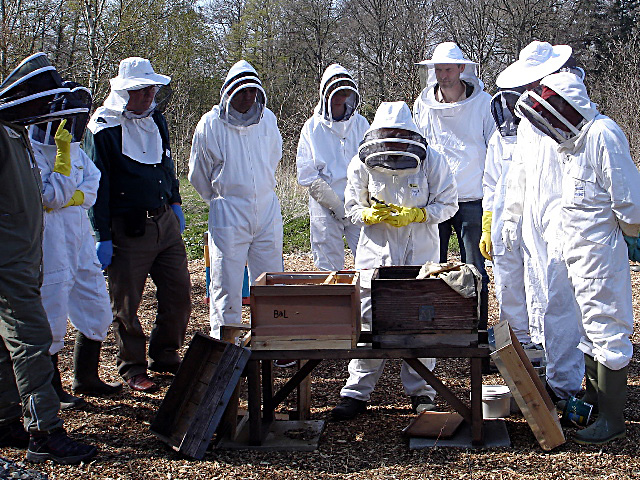 For information on any of the training or assessment courses please contact Jude New for details.
Beginner beekeepers
Beginner beekeepers
24/02 10.00 - 4.30 the day will cover much of the information needed for new beekeepers.
Who the Brighton and Lewes Committee are
The advantages of membership of a Beekeeping Association
Tips on where to site an apiary
Tips on what to wear when beekeeping
Information about the costs of setting up an apiary
Followed by an afternoon of practical sessions
Making brood frames
Tasting honey from Brighton and Lewes beekeepers
A beeswax workshop.
Opportunity to buy local honey from Brighton and Lewes beekeepers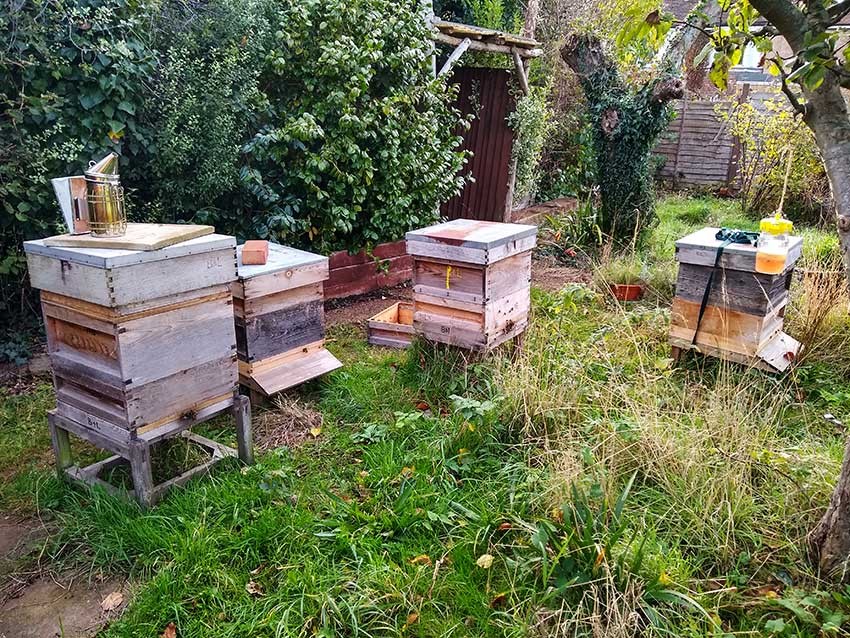 Beginner Beekeeper Course
This course starts in March and meets, once a month, until August. Each month the group meets at The Barn Westdene Green, Brighton. There is usually a morning session from 10.00 - 13.00 when the group are introduced to beekeeping theory to include topics such as.
Different strains of bees, different types of hives advantages and disadvantages.
Inside a hive, the queen, worker bees and drone bees and what they do how to assess varroa and management
Outside the hive planting for beekeeping and forage availability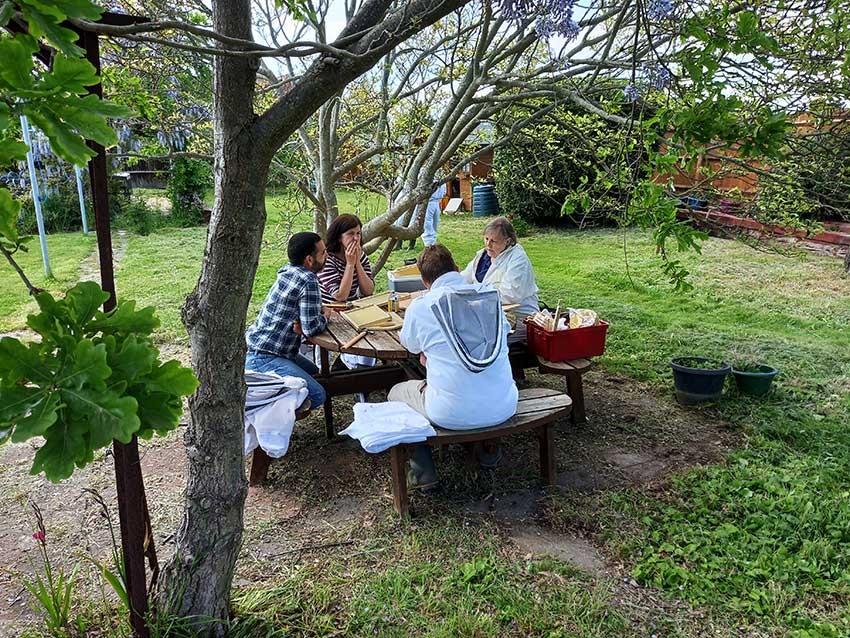 | | |
| --- | --- |
| March 16th 2024 | 10.00-13.00 |
| April 27th 2024 | 10.00-13.00 |
| May 18th 2024 | 10.00-13.00 |
| June 6th 2024 | 14.00-16.30 |
| July 13th 2024 | 14.00-16.30 |
| August 3rd 2024 | 10.00-13.00 |
Lunch @ Tea Thyme Hassocks
Grassroots Apiary New Close Farm, London Road, Hassocks, BN6
General Husbandry
Stage 2 Beekeeping
This is the course for you, if you have completed the Brighton and Lewes Beginner Course.
The course I propose to run, is a next step from the Beginners Course and has elements of the Basic Assessment in it, it will prepare you for both the Basic Assessment and General Husbandry, it has more work than the Beginners Course and additionally you will already have working experience with bees which, will enlighten your learning and understanding.
The BBKA recommend that there should be a time of consolidation between starting beekeeping and study for modules. I see this course as consolidation of the Beginner Course and practical experience that you have through managing swarms, extracting honey, and checking the health of the colony.
We will plan and carrying out queen rearing, honey production and wax processing both in the classroom and by examining bees and practical things at Grassroots Apiary, Hassocks, from April onward. We will strive to produce honey and wax for the South of England Agricultural Show, the National Honey Show and/ or Brighton and Lewes Honey Show.
We are pleased to offer you a combination of monthly classroom sessions, on Wednesday evenings between 19.00 - 21.00 (and queen rearing on various days from April to July depending on the methods we are using) between January 17th and July 3rd 2024.
Wednesday dates 17/01, 21/02, 20/03, 17/04, 22/05, 12/06, 3/07 (2024)
If you want to know more, then please contact me Jude New through Buzz, DM or email.